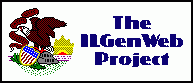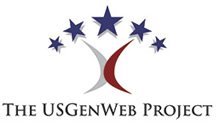 Welcome
Updated 15 Nov 2019
Welcome to the Stark County, ILGenWeb site. I'm Jan Bony the coordinator for this site, you can contact me here. I do not live in Stark County, so will be unable to do local look ups, but, hopefully this site will be able to help you. If you don't see something, email and ask.
If you see broken links or other problems please let me know.
What's New!
2019
Nov 11, 2019 - Clean up of some links, added some new info, Land, which includes Townships, Cities & Communities, and the Standard Atlas of Stark County Maps and more as I can get it transcribed. I've also added a Cemeteries listing. Both of these can also be found off Local Links tab.
July 13, 2018 - The begginings of the transcription of the book: "This is Stark County" includes aerial pictures of farms, schools and more. Organized by township. Permenant link to book located on the History page.
Dec 11, 2017 New database on Illinois Soldiers in the Mexican War, added to the military page.
Nov 23, 2016 All Leeson Bios finished
19 Oct, 2016 Added new web page for History of Stark County, that includes transcription excerpts from M. A. Leeson's History of Stark County Illinois. Transcriptions include M. A. Leeson's History of Stark County, Early Marriages (1831-1866) partially transcribed, and the beginnings of biographies by township.
12 Oct, 2016 Added 1883 Pensioners to Local Links
---
Join the Stark County Mailing List to ask questions and share information with fellow researchers. Post queries to Stark County Message Board at Rootsweb. You can still search and read queries at the Stark County Query Boards at GenForum but they no longer allow posting.
All materials contained on these pages are furnished for the free use of individuals engaged in researching their personal genealogy. Any commercial use or any use for which money is asked or paid for any reason is strictly prohibited.