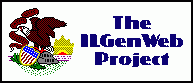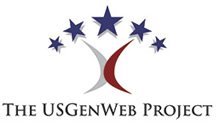 This is Stark County, Illinois
Back
~
Next
THE AMERICAN AERIAL COUNTY HISTORY SERIES, No. 18
This is
Stark County, Illinois
An Up-To-Date Historical Narrative with County
Map and Many Unique Aerial Photographs
of Cities, Towns, Villages and Farmsteads
By
JOHN DRURY
Author Historic Midwest Houses, Midwest Heritage, etc.,
and member of American Association for
State and Local History
1955
PUBLISHED BY
THE LOREE COMPANY
3094 Milwaukee Avenue Chicago 18, Illinois
COPYRIGHT 1955 BY THE LOREE CO. ALL RIGHTS RESERVED. PRINTED IN U.S.A

I
---
The American Aerial County History Series No. 18
Already published for Illinois:
Macon County
Fulton County
Champaign County
Vermilion County
Tazewell County
Pike County
McDbnough County
Logan County
De Witt County
Cass County
Brown County
Mason County
Piatt County
Menard County
Iroquois County
Hancock County
Schuyler County
Stark County
Printed in offset lithography
by The Loree Company,
Chicago, Illinois. 1954
II
---
ACKNOWLEDGEMENTS
This is the eighteenth of a series of new-style county histories which will include all of the 102 counties of Illinois, and, ultimately, all of the 3,103 counties of the United States. The project, specializing in aerial photographs of cities, towns, villages and farmsteads and with brief historical narratives added, is known as the American Aerial County History Series.
In the preparation of this work on Stark County, Illinois, the author and publisher herdby acknowledge their gratitude, for advice and assistance generously given them, to Mr. Joseph C. Wolf and Mrs. Ellen Chase of the Newberry Library, Chicago; to Mr. Herbert H. Hewitt, Mrs. Roberta Sutton and Miss Winifred Baum, All of the Chicago Public Library, Chicago; and to various librarians, public officials, business executives and private citizens of the city of Toulon and the county of Stark, Illinois. The author also wishes to express special acknowledgement to his wife, Marion Neville Drury, for research, editorial and proof-reading assistance.
Grateful appreciation is also shown here to officials of the Bureau of Public Roads of the U.S. Department of Commerce and to officials of the Department of Public Works & Planning of the State of Illinois (in particular to those in charge of that department' s Bureau of Research and Planning in the Highway Department), for permission to use the Stark County maps included in this book.
Sources used by the author in preparing this volume were: Documents and Biography Pertaining to Settlement and Progress of Stark County, Illinois, by M. A. Leeson (M. A. Leeson & Company, Chicago, 1887; Stark County and Its Pioneers, by Mrs. E. H. Shallenberger (B. W. Seaton, Cambridge, Illinois, 1876); History of Wyoming. Stark County, Illinois, by Gay Shafer (manuscript in library of Wyoming High School, Wyoming, Illinois); 1 11 inoi s : A Descriptive and Historical Guide, the American Guide Series (A. C. McClurg & Company, Chicago, 1939); County and City ^Data Book , 1952 (United States Bureau of the Census, Washington, 1952); The Editor and Publisher Market Guide for 1955 (The Editor and Publisher Company, New York, 1955); and The Band McNally Commercial Atlas for 1955 (Rand McNally Company, Chicago, 1955)
III
---
TABLE OF CONTENTS
Map of Stark County.... ............................................................ VI
Story of Stark County................................................................ 1
City of Toulon......................................................................... 19
Elmira Township (Elmira, Osceola)........................................ 21
Essex Township (Wyoming, Duncan)..................................... 47
Goshen Township (La Fayette, Toulon)................................. 69
Osceola Township (Bradford, Lombardvi11e)........................ 93
Penn Township (Castleton)................................................. 119
Toulon Township (Toulon City, Wyoming City, Modena)...... 143
Valley Township (Speer, Stark)........................................... 171
West Jersey Township (West Jersey).....................................193
Back
~
Next